During 25+ years as a business leader, some strategies have proven to be
game-changers
.  Virtually all were taught to me by others, and many produced amazing results.  Here are a few from my Top 10 list:
A simple emphasis on LSP – Leadership, Strategy, & Process.
Sharing workplace success using variable compensation or employee incentives.
Proprietary services or products (vs. commodities) to improve business results, and self-destiny.
What game-changing strategies have you discovered?  How successful have you deployed them?  What's keeping you from reaching the next level?  Where will you go for help?
Schedule a discussion with Rob@LSP123 to explore game-changing strategies for your organization.
More Business Advice
Business owners, employers, and leaders can sharpen their skills with the content below.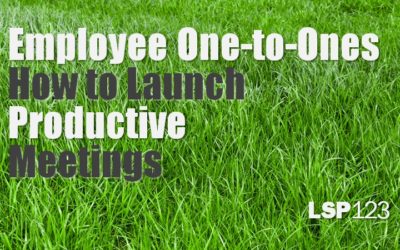 "One-to-Ones Could Be Your Most Productive Activity as a Leader" by Rob Marchalonis. The benefits of one-to-one meetings with employees are numerous, but many leaders aren't sure how to begin or the best way to structure these engagements. As a result, they can be...
Subscribe for Updates & Resources