My simple definition of an organization's culture is:
(Leadership + Strategy) = Culture
Who leaders are, what they believe, how they behave, and their plan or strategy to move the organization forward and deliver increasing value to stakeholders tends to define the organization's environment… but I can't resist a simple equation.
More Business Advice
Business owners, employers, and leaders can sharpen their skills with the content below.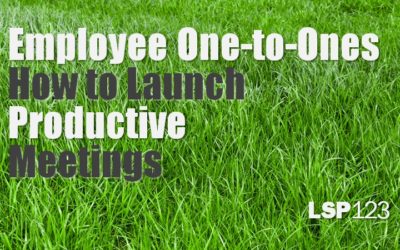 "One-to-Ones Could Be Your Most Productive Activity as a Leader" by Rob Marchalonis. The benefits of one-to-one meetings with employees are numerous, but many leaders aren't sure how to begin or the best way to structure these engagements. As a result, they can be...
Subscribe for Updates & Resources