Want More Productive Workgroups?
Business leaders, which of your workgroups would you like to be more productive?  Think about your senior leaders, sales, operations, manufacturing, service, or support teams.   Is there one group in particular that, if you could just get their results or output up by 20% or more, would make a big difference in your organization's outcomes and prosperity?  I've helped some workgroups double their performance (Details HERE), but even a 10% improvement in the productivity of many workgroups could be worth hundreds of thousands (if not millions) to your bottom line.
If one or more of your workgroups come to mind, read on.
A Simple Approach to Productivity
I work with businesses to improve employee productivity, typically one workgroup at a time.  The approach is fairly consistent and relatively simple.  Almost always, my engagement starts with questions for owners and senior leaders to understand how their workgroups provide value and what results they want from them.
What are you tasking your workgroups to accomplish?  Is your plan or strategy for each clear, simple enough for everyone to understand, and linked to the organization's critical outcomes?  How well are your leaders supporting the plan, communicating with the team, and equipping them for success?  Are you adequately benchmarking other successful organizations and methods to learn and gain inspiration from them?  How well do you make key goals and result indicators visible so that your team always understands the current "score" and what outcomes you need to "win the game".  For many of these tasks, I share relatively quick and easy solutions with you.
If workgroup motivation is an issue, I offer both simple ways (such as leadership style and communication) and more structured ways (such as training and incentive compensation plans) to boost enthusiasm and effort.   Technology or system solutions that can lift effectiveness and efficiency are always considered.  Individual leaders also benefit from methods and tactics I teach (One Example HERE) to help them save time, stay focused, and avoid pitfalls.  When needed, I have a network of outside resources and specialists I can share with you.
To Win, Play Productively
Improved workgroup productivity provides some obvious benefits and others that are sometimes overlooked.  For example, productivity gains often let you absorb current backlog or sales growth without additional hiring (Details HERE).  In other cases, when employees retire or resign, you can fill the void with productivity, rather than employee replacements.  When well implemented, the productivity improvement process lifts morale, provides rewards, and makes work fun.
My productivity engagements with clients generally range from a few months as an advisor – to ongoing as a long-term business partner.  Through upfront discipline and a methodical step-by-step approach, I ensure that our objectives remain clear and the results of my work are measurable.  Overall, I'm here to help you and your workgroups perform, prosper, and enjoy the journey!
Workgroup Improvements Start… with a Conversation
Want to discuss how to make one of your workgroups more productive?  Email Rob@LSP123.com or call 717-397-3444, and we'll schedule a time.
More Business Advice
Business owners, employers, and leaders can sharpen their skills with the content below.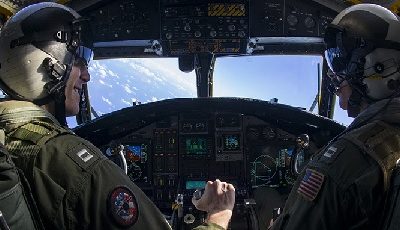 Do You Need Pilots or a Flight Instructor? by Rob Marchalonis. Business owners, are you flying with "experienced pilots"? Not in the air, but rather on the ground in your business. Are your top leaders, those who are "piloting" the key functions of your organization,...
Subscribe for Updates & Resources