I'm admittedly not the biggest Alabama or even sports fan, but I'm continually amazed at the display of world-class LSP in televised football. Live, up close, HD, plus slow-motion replay and analysis.
Leadership, Strategy, & Process in 1-2-3 order is a simple straightforward approach to accomplish almost any worthwhile objective, like winning a national championship!
More Business Advice
Business owners, employers, and leaders can sharpen their skills with the content below.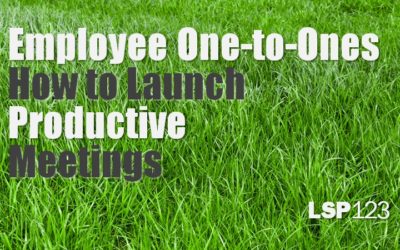 "One-to-Ones Could Be Your Most Productive Activity as a Leader" by Rob Marchalonis. The benefits of one-to-one meetings with employees are numerous, but many leaders aren't sure how to begin or the best way to structure these engagements. As a result, they can be...
Subscribe for Updates & Resources