Virtually every C-level executive that I work with suffers from a critical shortage of one precious resource – time!  Nothing they can do will produce any more of it in a given week.  The only solution is to manage the time they have available very deliberately and wisely.
A recent article in HBR by Michael E. Porter and Nitin Nohria at Harvard Business School reveals amazing insight and valuable reference data related to how CEOs manage their time.
"There is never enough time to do everything that a CEO is responsible for. Despite this, CEOs remain accountable for all the work of their organizations."
Enjoy the article here:  "How CEOs Manage Time"
More Business Advice
Business owners, employers, and leaders can sharpen their skills with the content below.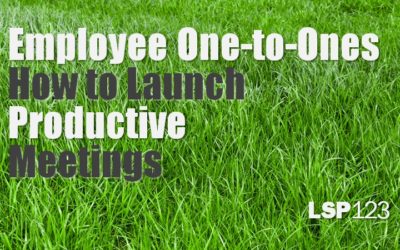 "One-to-Ones Could Be Your Most Productive Activity as a Leader" by Rob Marchalonis. The benefits of one-to-one meetings with employees are numerous, but many leaders aren't sure how to begin or the best way to structure these engagements. As a result, they can be...
Subscribe for Updates & Resources